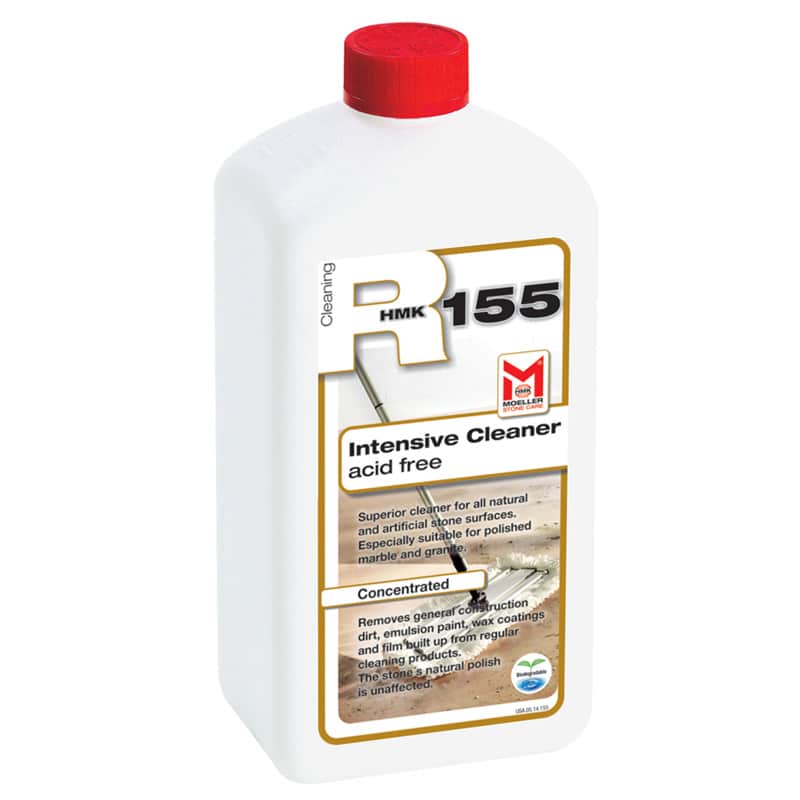 High quality products designed to clean your natural stone, artificial stone, and ceramic products. Our wide variety of cleaning products are capable of cleaning organic substances, dirt and dust, oil, and wax. Don't delay, get your stone cleaning products today!
Cleaning Natural Stone Instructional Video
Cleaning Natural Stone Written Instructions
Performing a periodic deep stone cleaing is important to maintain the beauty and natural looks of your stones. Stone cleanings are necessary in order to apply any stone protection treatments.
Step 1: Apply Diluted Product
Dilute according to manufacturer's instructions
Apply generously and evenly
Adjust the strength to the level of contamination
Step 2: Let it Set
Let it soften the dirt (about 10 minutes)
Important: Do not allow to dry!
Step 3: Scrub the Area
Loosen the dirt with a scrubbing brush
Large areas with a scrubbing machine
Step 4: Remove the dirty liquid
Use a squeegee or wet vac to remove the dirty liquid
Dispose of the liquid properly
Step 5: Rinse
Rinse surface completely
Use clear water
Remove residual dirt and cleaner
Step 6: Let it Dry
Absorb the remaining liquid from washing
Let surface dry
We wish you luck with your stone cleaning!
Cleaning Outdoors Instructional Video
Cleaning Outdoors Written Instructions
For organic stains outdoors, we reccomend HMK R160 Mould Remover on paths and stairs, headstones, natural stone, and artficial tile. HMK 160 is a gentle, effective stone cleaning product; making it an effective cleaner for interior and exterior use. Remember: always read directions before use.
Step 1: Preparation
Sweep dirt away with a broom
Move any items out of the way
If necessary, protect adjacent plants and/or objects
Step 2: Apply Cleaner
Spray solution on entire area
For lare areas, a low pressure sprayer can be used
Step 3: Loosen Dirt
Scrub the area with a brush or nylon pad
Do not allow the solution to dry on the surface
If needed, reapply the cleaner
Step 4: Rinse
Rinse the enture area with clean water
Step: 5 Dry
Remove water using a mop or wet vac
We wish you luck with your stone cleaning!